Posted by vostorga - 02/03/10 at 03:03:30 pm
Recientemente me preguntaron cual era el origen que se le llamara "bug" a las fallas en los programas informáticos, lo cual intentaré explicar a continuación:
Cuando las primeras computadoras fueron construidas alrededor de la decada de los 40s, la gente que trabajaba con estas encontraba insectos (bugs en inglés) en el hardware de las máquinas.
Pero no fue hasta en 1947 que los ingenieros que trabajaban en la computadora Mark II en la Universidad de Harvard encontraron una polilla atrapada en dicho equipo. Entonces pegaron el insecto a la bitácora y la etiquetaron "Primer caso de bug encontrado". Desde entonces los términos "bug" y "debug" se volvieron comunes en el lenguaje informático.
Y de prueba, unas imágenes de la bitácora del Mark II: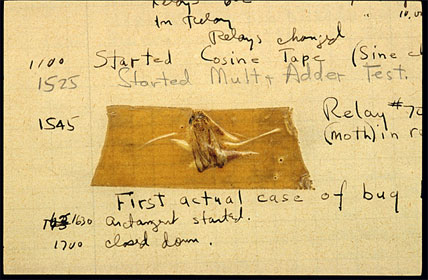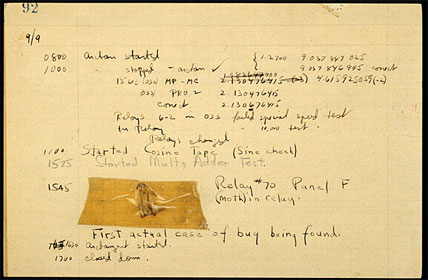 Powered by WordPress with GimpStyle Theme design by Horacio Bella.
Entries and comments feeds. Valid XHTML and CSS.